TEST 1
TEST 2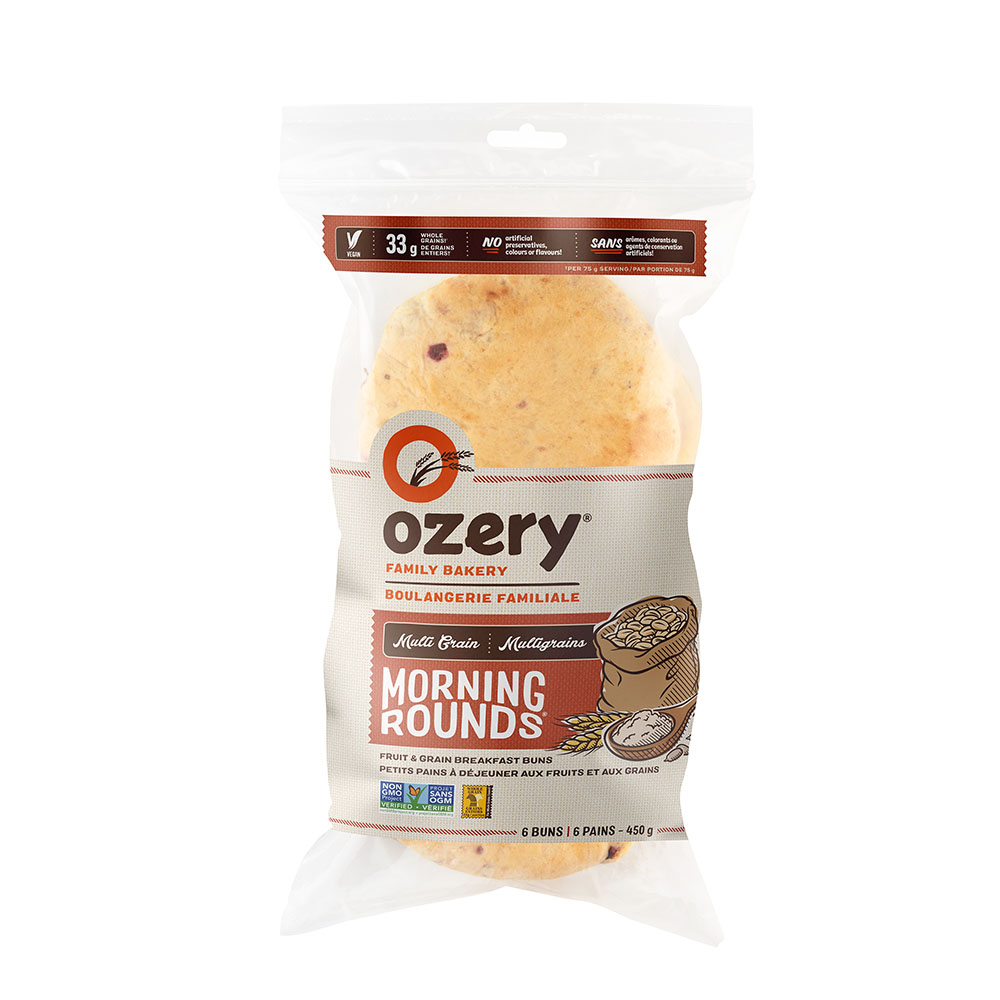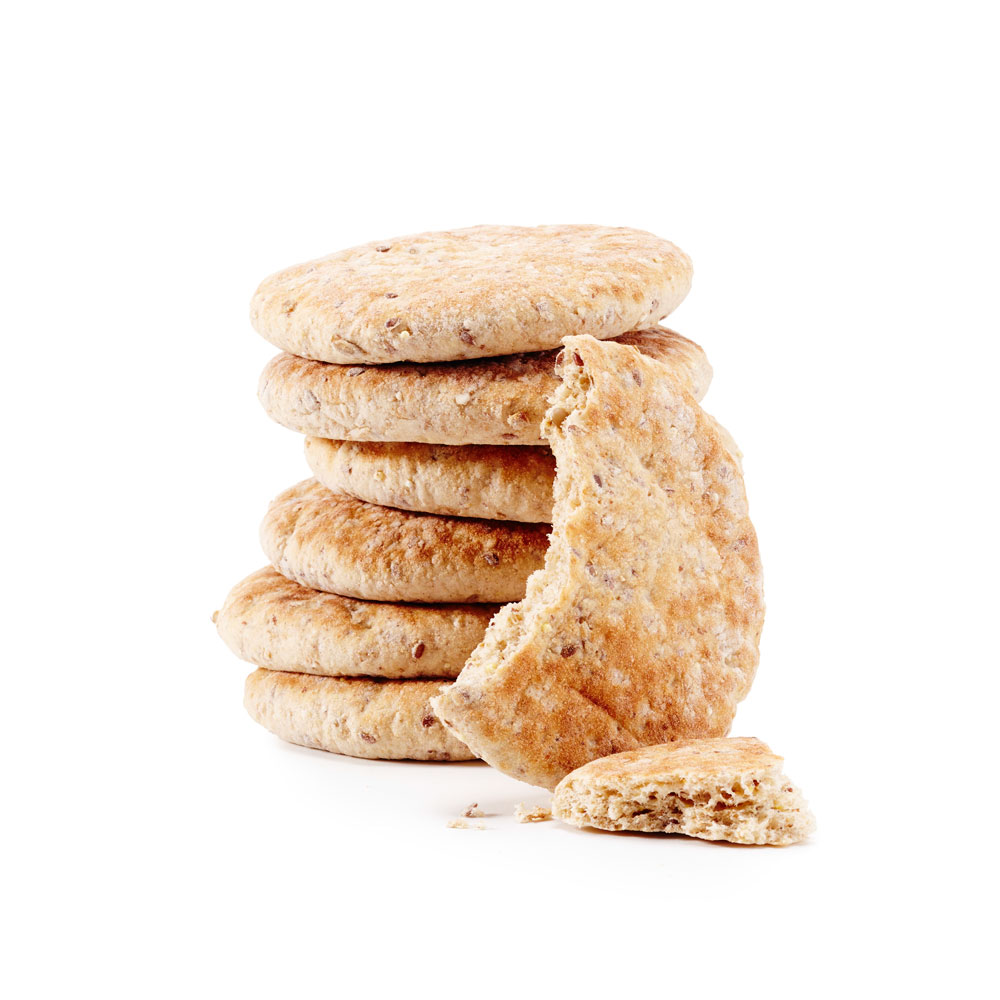 Morning Rounds®
Multi Grain
---
Before you pound the pavement, be sure to start your day with this tasty Morning Round loaded with flax seeds, sunflower seeds, oats, millet and a variety of nutritious grains. They pack the punch needed to keep you energized throughout the day. You get 6 rounds/450g.
STORAGE TIPS   
MAKE IT LAST! Freeze and reheat to maintain freshness. Warm for 1 minute at 400 ºF (200 ºC) to enjoy fresh-out-of-the-oven flavor!
Orders are sold by the case (6 bags)
I
nclude 
FREE
 2-day shipping across Canada
Free of
Artificial
Preservatives
Whole grain wheat flours & germ, filtered water, multigrain mix (cracked wheat, cracked rye, crushed flax seeds, millet meal, cracked triticale, barley grits, sunflower seeds, rolled oats, durum semolina), organic sour dough (organic unbleached wheat flour, filtered water, sea salt, yeast, organic sunflower oil), organic cane sugar, flax seeds, sunflower seeds, millet, yeast, crushed flax seeds, sunflower oil, sea salt, cultured wheat starch, citric acid. Contains wheat, rye, triticale, barley, oats. Made in a peanut free facility.
Per 1 bun (75g)
Amount
% Daily Value
Calories 220
Fat 4 g
6%
Saturated Fat 0.5 g
3%
Trans Fat 0g
Polyunsaturated 2.5 g
Omega-6 1.5 g
Omega-3 0.8 g
Monounsaturated 1 g
Cholesterol 0 mg
0%
Sodium 210 mg
9%
Potassium 140 mg
4%
Carbohydrate 37 g
12%
Fibre 4 g
16%
Sugars 3 g
Protein 8 g
Vitamin A
0%
Vitamin C
0%
Calcium
2%
Iron
10%